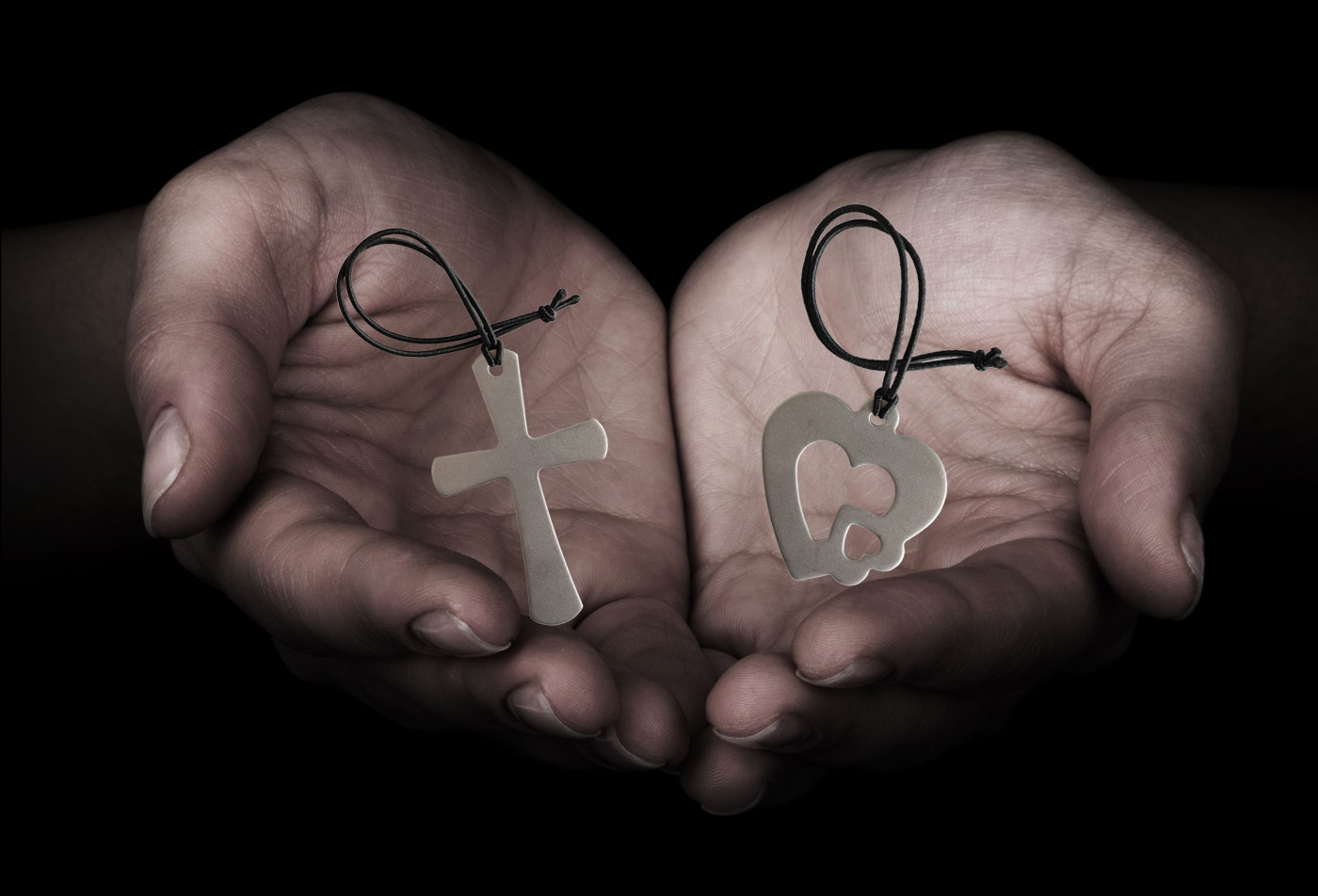 Hold your loved one in your hand forever.
PLACE THE CROSS OR HEART IN YOUR LOVED ONES HAND TO ACCOMPANY THEM THROUGH THE CREMATION PROCESS.
BECOMES A UNIQUE PERMANENT KEEPSAKE YOU CAN CHERISH FOREVER.
THE ESSENCE OF YOUR LOVED ONE BECOMES A PART OF THE COMPANION.
Cremation Companions are keepsake Charms that can be held and cherished forever.  The Cremation Companions are designed to oxidize and will, upon cremation of the body, take on a unique one of a kind darker appearance. The Essence of the person cremated becomes a part of the Cremation Companion. The companions can be put on a chain, keychain or just held on to as you feel the need to be close to your loved one who has passed away.  Engraving is available through our Special Alloy Engraving System.  Each Companion will engrave uniquely making them even more treasured.  Order in advance if you have a loved one or friend who is in or near end of life care.  Cremation Companions make treasured memorial gifts for those people following the loss of their loved one.  Be sure to order one for each family member as they will all want one to hold on to.  Engraving is Available FOLLOWING Cremation Only, not before.  Do not try engrave these on your own.  You risk ruining the Charm, and there are no second chances with these.  They are made of a very special hardened alloy that requires a special type of engraving machine to achieve a beautiful appearance.  Visit the engraving page for more information.
The Catholic faith does not allow the separation of cremated remains. Cremation Companion provides a unique keepsake that embodies the essence of your loved one while still adhering to the traditions of the faith.
Funeral Directors: for wholesale pricing, call 1-651-800-9091 or click here to send email.